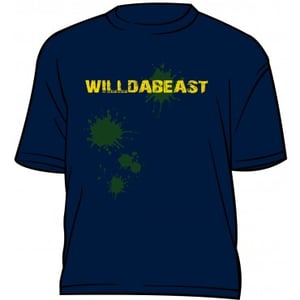 $

15.00
These are shirts that Will designed (we just changed the wording around a little bit). The shirt comes in a navy blue and it's short-sleeved. The font is in yellow and has dark green "paint splatters." Wear your Willdabeast shirt with pride. The front side reads "WILLDABEAST" and the back side reads "YOUTUBE.COM/WILL."
Shirts are available in Youth XS, S, M, L, XL, and Adult S, M, L, XL, & XXL.
Shipping in the US is $4 for the first shirt & $1 for each additional shirt. International shipping is available for $7 for the first shirt plus $1 for each additional shirt.
All proceeds go to the Will Norton Memorial Fund to build the Will Norton Miracle Field in Joplin, Missouri.
FindWillNorton.com